Fours

4 years - 5 years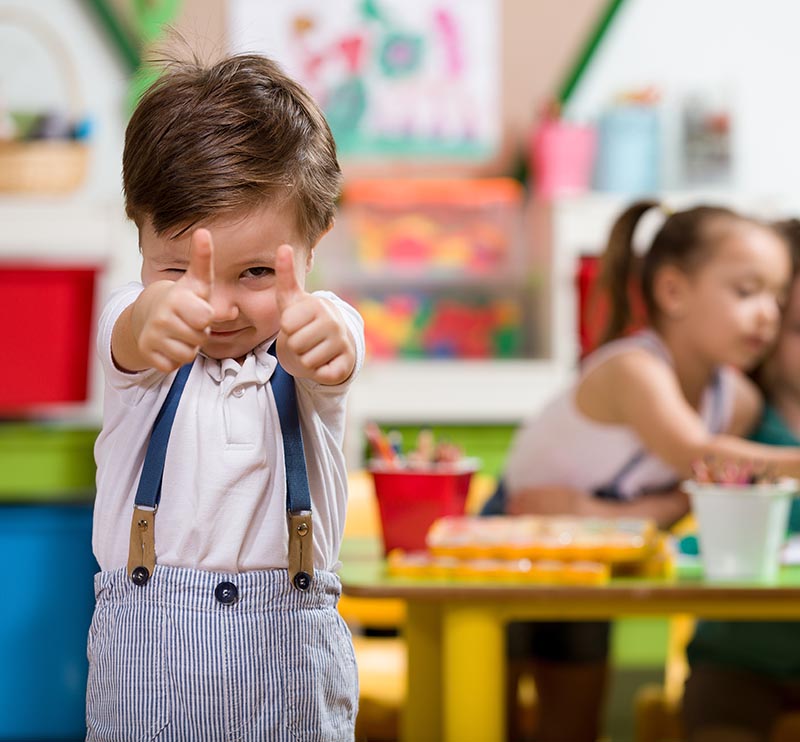 Cornerstone Fours classroom is designed to prepare your child for Pre-Kindergarden. In this room we continue using the Frog Street Press curriculum. This curriculum allows your child to learn letters and letter sounds through silly songs, stories and characters. It is designed so that your child can develop early reading skills by imitating reading patterns and beginning to retell simple stories. In this classroom your child will also learn to write his/her name. Fine motor skills are taught through the opportunity to trace letters, color and use scissors. Social skills will be learned through imaginative play, sensory exploration and organized games/activities. In this preschool classroom we also incorporate a daily circle time and thematic units.
Enrollment
Schedule a Tour
Daily Schedule
Preschool is very important for several reasons. Children at this age are very social, and being in a preschool setting helps foster their confidence when meeting new friends and teachers. It allows them time away from parents to learn and grow independently. Our schedule and curriculum, Frog Street Press, is specially designed to give your child quality educational, interactive, and fun experiences!
Meals and Snack
The Center will provide nourishments three times each day. Breakfast, lunch, and an afternoon snack will be distributed. All meals and snacks are prepared based on the USDA Child Care Food Program Guidelines. Menus are posted and sent home weekly. This Center participates in the Child and Adult Care Food Program of N.C. Dept. of Health & Human Services, which meet all federal recommended daily nutritional standards. All parents/guardians are requested to fill out an annual Child Food Program Eligibility Application in order for the Center to maintain state compliance.
The center will provide food for children who are on special diets that are prescribed by the child's physician. Parents must have a Physician or Dietitian to substantiate the need for a special diet in writing. Notes from Physicians are needed to substantiate food allergies.
Extra snacks, other foods and /or beverages are not permitted in the Center. The Center provides a balanced snack, which meets nutritional guidelines. Soft drinks are not allowed.
Quite Time/Naps
Provisions will be made each day for each child to rest. A minimum of 2 hours per day and maximum of 2 ½ hours rest time will be available for each child. Please provide 2 crib sheets and a small blanket to cover cots at nap-time. The linen should be picked up every Friday afternoon to be laundered and brought back to the Center on Monday mornings. Please label your child's linen and all personal items with his/her name or initials.
What to Bring
2 sets of seasonal changing clothes, socks and underwear included – at all times
2 sets of clean linen – at all times