After School

5 years - 12 years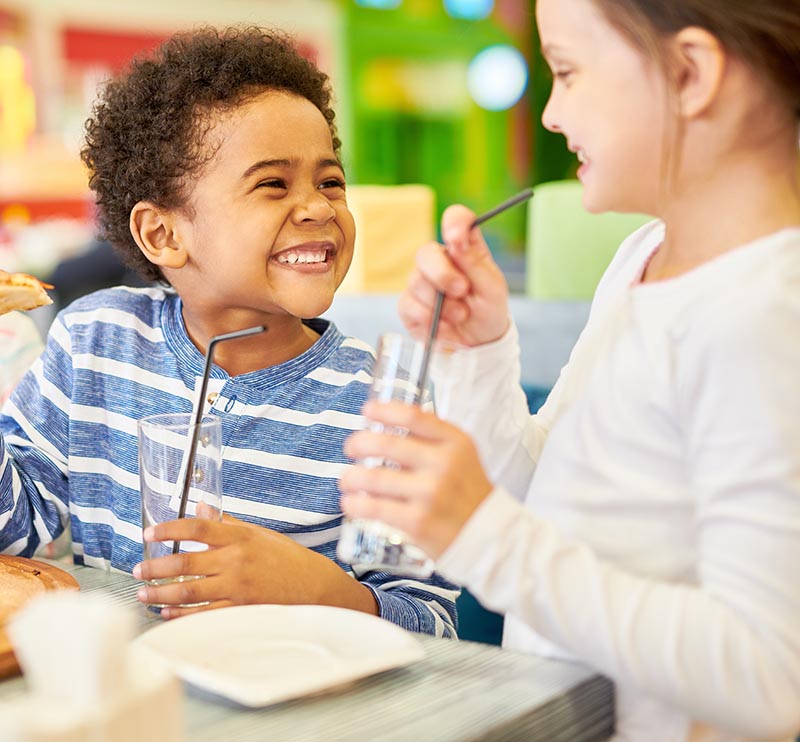 At Cornerstone, we will offer before and after school care for children. In our school-age program, children will advance their social skills, decision-making, and education as they mature in life and adapt to a more formal school schedule. Educationally, students will enhance their skills at math, literacy, creative arts, science, health, and social studies.
As students embark on this important progression, they are taught many of the basics that will shape their lives and position them to succeed. They will be challenged and supported while immersed within a positive, fun-spirited atmosphere.
Meals and Snack
The Center will provide nourishments three times each day. Breakfast, lunch, and an afternoon snack will be distributed. All meals and snacks are prepared based on the USDA Child Care Food Program Guidelines. Menus are posted and sent home weekly. This Center participates in the Child and Adult Care Food Program of N.C. Dept. of Health & Human Services, which meet all federal recommended daily nutritional standards. All parents/guardians are requested to fill out an annual Child Food Program Eligibility Application in order for the Center to maintain state compliance.
The center will provide food for children who are on special diets that are prescribed by the child's physician. Parents must have a Physician or Dietitian to substantiate the need for a special diet in writing. Notes from Physicians are needed to substantiate food allergies.
Extra snacks, other foods and /or beverages are not permitted in the Center. The Center provides a balanced snack, which meets nutritional guidelines. Soft drinks are not allowed.
Activities & Learning
Our Before/After School Program is designed to prepare students with the information and tools that will set the framework for higher learning and disciplined study habits. In addition, students will practice social skills with classmates and teachers before and after school with team-oriented tasks, shared group activities. At this level, students are more independent and can participate in various extracurricular activities provided (i.e. computers and technology, theater and dance, soccer and fitness). Some of our extracurricular activities are provided at an additional cost.
Schedule a Tour
Enrollment