General Information

Hours of Operation
Operating hours are Monday through Friday from 7:00 a.m. through 5:30 p.m.
Closures
Cornerstone will be closed for listed holidays below. Please look for posted dates on all main entrances and bulletin board. Please add them to your personal calendar as soon as possible.
Holidays and Closures
Arrival and Departure
All parents must sign children in upon arrival and out upon departure. Each parent will be assigned a code to access their child's account at the time of enrollment. This code is used to sign your child in and out. Parents are asked not to share codes with unauthorized users. CCCDC staff will not receive students before 7:00 a.m. nor will we receive children after 10:00a.m. unless prior arrangements have been made, such as a doctor's appointment or a family emergency. Pick up time is 5:30 p.m. unless stated otherwise.
IF AN INDIVIDUAL OTHER THAN THE PARENT/GUARDIAN IS PICKING UP THE CHILD, THE PARENT MUST NOTIFY ADMINISTRATION AND THE CHIILD'S TEACHER. THE INDIVIDUAL MUST SHOW IDENTIFICATION, SUCH AS DRIVER'S LICENSE, PRIOR TO DEPARTING WITH THE CHILD IF THE STAFF ARE NOT FAMILIAR WITH THE INDIVIDUAL.
To prevent unnecessary accidents, parents are asked to take their child/children directly to their class upon entering the building or to the designated class for students arriving before 7:30 a.m. Students leaving the building must be accompanied by parents or adults from the class to the vehicle. DO NOT ALLOW your child the freedom to run or roam the building, classrooms, parking lot, or hallway. CCCDC will not be held liable for accidents, incidents, or injuries that may occur to children who are not under the care of CCCDC staff. When children are released from the class to parents/guardians, they are no longer under the care of CCCDC staff.
If an injury happens while a child is at the center, an incident report will be completed. The parents will be notified and given a copy. The parent and the staff member who witnessed the incident must sign the report. The incident will be logged and a copy of the report will be kept on file at the center.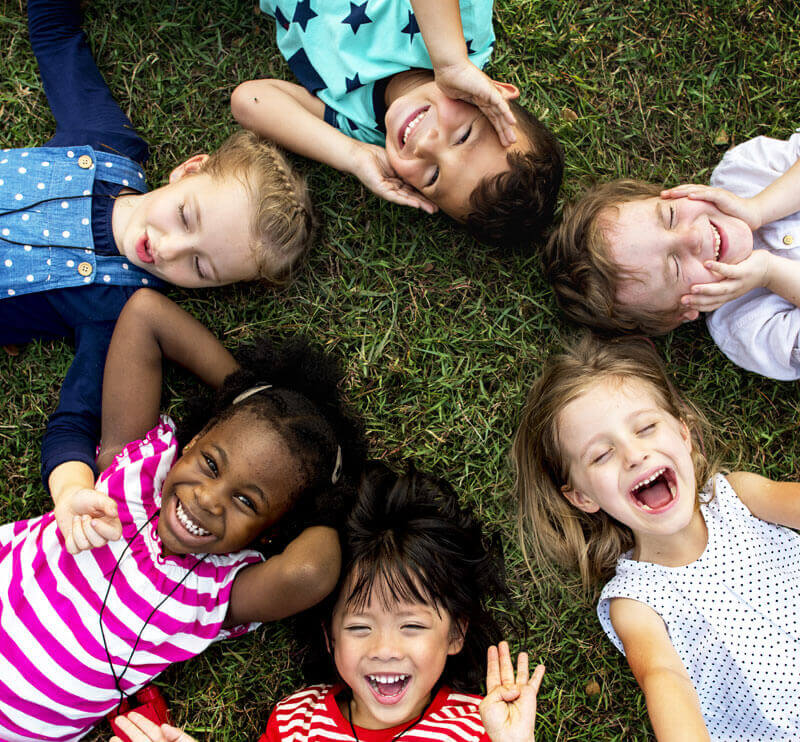 Safety Tips During Arrival and Departure
1. Please turn your car off and take the keys out of the ignition before entering the Center in the morning and afternoon.
2. Please turn off or turn down loud music.
3. Please drive very slowly when approaching the building or driving under the shelter.
4. Please do not leave small children unattended. We know it's convenient not to have to bring in your small ones or infants while you take their older siblings to class or pick them up at the end of the day, but the following can happen:
The child or another child can jump into the driver's seat and change gears.
The child or baby can choke.
Someone can abduct your child.
Children can climb out of the car and get hit by a moving car or wonder off.
Children can go into your purse and open medicine bottles.
Heat exhaustion or hypothermia may occur since your car should not be left running, therefore the air conditioner or heat would not be on.
Heads, necks, and arms can get caught in power windows.
Children can sometimes lock parents out of the car or parents may accidentally lock themselves out of the car.
Field Trips
Field trips and nature walks will be taken periodically to nearby places and are considered an important part of the educational program. The same responsible adult supervision will be provided for those excursions as are available to the children while in attendance at the Center.
Parents will be notified in advance of all field trips away from the Center and a separate permission slip must be signed prior to the trip. In the event your child will not be attending a class field trip, the child must be picked up prior to the scheduled time of the field trip. The entire class staff is needed on the trip to ensure proper supervision and safety of the class during the trip.
Students are strongly encouraged to wear sneakers on all field trips. Toys, electronic devices, games, and other such items should not be taken on trips; unless, special permission is given by staff. CCCDC will not be held liable for any lost, damaged, or stolen items on field trips.
Photos/Videos
We take pictures and videos of children on a regular basis as a way of documenting your child's learning process. These pictures are used in your child's portfolio and as materials for marketing and advertising CCCDC. Pictures are always used and shared with respect. By signing the last page of this handbook, you will be giving CCCDC permission to use your child's image whenever necessary. If you do not wish to have your child's pictures and/or videos used for these purposes please note your exception on the same page.
Parent-Teacher Conferences
Parent-Teacher Conferences will be held twice a year, once in the fall, and once in the spring. Parent–Teacher Conference is a special opportunity for you to talk with the teachers about your child's individual progress.
Parent–Teacher Conferences give you a chance to:
Share insights about your child
Find out about your child's learning and progress
Review your child's portfolio
Discuss any challenges your child is having—or any of your own concerns
Ask for extra help for your child, such as potty training, etc.
Learn about special programs, supplemental services, or outside resources
Parent-Teacher Conferences are not the only time you can meet with your child's teachers. You can request a conference at any time you have a concern. Teachers may also request a conference at any time if they feel it is needed.